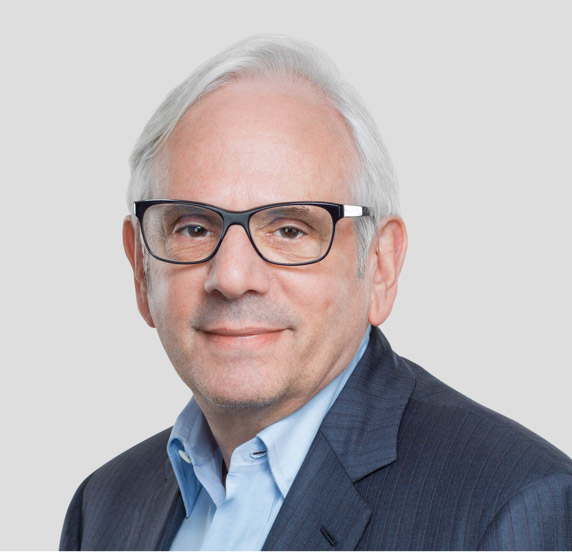 Gerald Rosenfeld is Senior Advisor to the CEO and is Vice Chairman of U.S. Investment Banking of Lazard. Prior to rejoining Lazard in 2011, he spent 11 years at Rothschild North America as its CEO and, after stepping down from that position, as its Deputy Chairman. Mr. Rosenfeld initially joined Lazard in 1992 and served as a General Partner, Managing Director and Head of US Investment Banking. Prior to Lazard he held significant management positions at Bankers Trust Company, Salomon Inc. and its Salomon Brothers subsidiary, and McKinsey & Company.
Mr. Rosenfeld has worked as a strategic and M&A advisor in the industrial and technology sectors, including representation of General Motors, Chrysler, United Technologies, ITT Corporation, Tenneco, TRW, Lucas Varity PLC, Case Corporation, Lotus Corp. in its acquisition by IBM, and recently as advisor to Dow in its proposed merger with DuPont. He has also worked on many airline transactions including for United Airlines, TWA, US Airways, and Northwest Airlines. Mr. Rosenfeld has worked on corporate restructuring assignments for, among others, TWA, United Airlines, Delphi Corporation, Gaylord Container, the Chicago Sun-Times, and AIG.
Early in his career, Mr. Rosenfeld was a member of the faculty of the City College of New York, New York University, and the University of Maryland.
He is a member of the Board of Directors of CIT Group. In the non-profit sector, he serves on the Boards of The City College Foundation and The Charles H. Revson Foundation. Mr. Rosenfeld holds a Ph.D. in applied Mathematics from New York University. He is a Professor of Practice at New York University School of Law and a member of its Board of Trustees. He is a Fellow of the American Academy of Arts and Sciences.